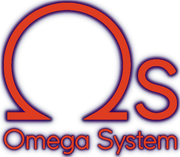 Omega System (or OmegaOS) is a fictional operating system that appears in PC Building Simulator.
Description
Omega System has a simplified feature unlike a real-life Operating System. The installation of Omega OS is much faster and simpler with a USB Stick which also contains a number of bundled apps.
Omega System has a start menu on which the player can open the apps (Although the apps are pinned in the desktop after installed), restart or shutdown the PC.
Installation
The installation of Omega OS takes less than 30 seconds depending on the selected boot device. Installation on an M.2 may took a few seconds to complete which faster than using HDD and SSD.
Applications
All Apps are available from USB Stick (though most of apps are available and should first purchased in Shop before it appears on USB Stick) and can be installed/uninstalled via Add/Remove Program. After an app is installed, the player needs to restart the PC before they can use the app. After an app is uninstalled, the player also need to restart the PC.
Trivia
Omega is 24th and last letter in Greek symbol. Omega means "great O"
Their logo consist Ωs above and Omega System below.
Since Omega OS can be installed on every device, there isn't system requirements to install Omega OS.
Their user interface looks similar like Windows Vista because their taskbar and windows title have transparency.
The startup sound of Omega System similar like Windows XP to Windows 7 while the shutdown sound similar like Windows XP.
Omega System has two real-life application such as 3DMark Advanced Edition and OCCT. Although their interface and functions are simplified than real counterpart.
Most of Apps and All Files in Omega System are inaccessible by the player.

This was done because player not allowed to change, view, deleted customer's apps and files.